Principal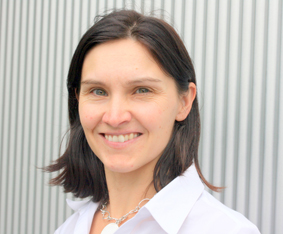 Carmen Ridley
Carmen Ridley is the Principal of Australian Financial Reporting Solutions. She is a fellow of the institute of Chartered Accountants in England and Wales and a member of Chartered Accountants Australia and New Zealand and has over 15 years experience in auditing and financial reporting. Carmen is a Board member of the Australian Accounting Standards Board.
She was an external auditor for 9 years in both Australia and the UK, working for one of the 'big 4' accounting firms prior to working in and running the technical divisions of 3 major accounting firms, most recently Grant Thornton.
Technical
experience and knowledge has been developed through activities including:
Production of submissions to the regulatory authorities on exposure drafts and other policy documents for comment e.g. AUASB, AASB, ASIC;
Attendance at industry discussion groups, e.g. ASIC Liaison Committee meeting, Emerging Issues Discussion Group, Large National Networks meeting;
Development and presentation of training courses including Accounting Standard Updates and standard specific training for external bodies, e.g. CPA Australia.
Carmen has excellent knowledge of the Australian and International Accounting Standards and applies commercial considerations to her interpretations when evaluating issues raised by her clients.
Carmen has also prepared disclosure checklists for general purpose financial statements and uses this knowledge to review financial statements for entities prior to final submission to the auditors and ASIC to ensure compliance with Accounting Standards and other requirements.
Carmen has a Certificate IV in Training and Assessment and has presented a number of training sessions both to external bodies, including CPA Australia and internally within accounting firms. The topics have covered a range of financial reporting and auditing topics including accounting standard updates, business combinations, not-for-profit updates and audit methodology.